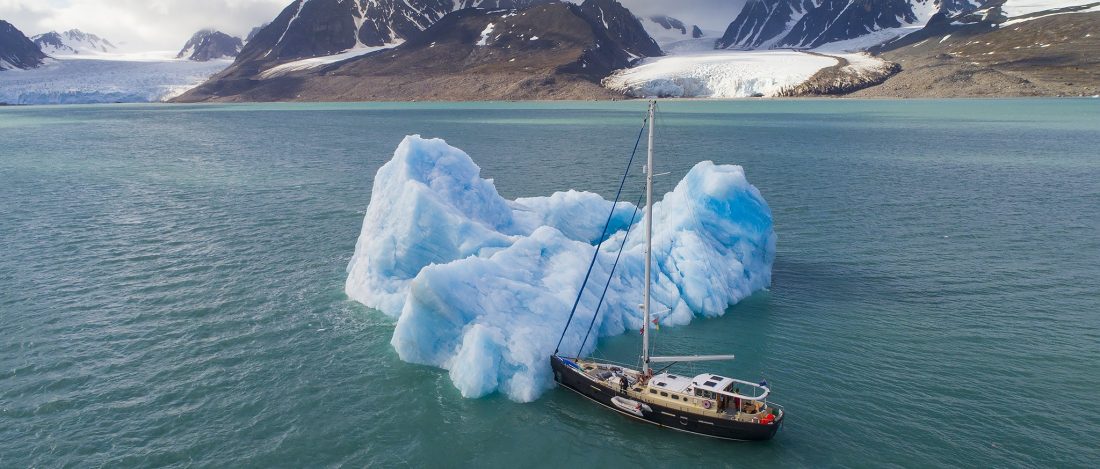 The story of Valiente
Far far away, behind the world's mountains, far from countries, there live the sail people. Separated they live over the Arctic Circle right on the coasts and islands of the northern seas. One day however they decided that the world's marvels are to be shared with everybody. The Arctic Icecap advised them not to do so, because there were thousands of small bad floating ice pieces, but the sail people didn't listen. So they went…crossing the Barents Sea, sailing on and around Svalbard and to Iceland and to Greenland and to the Faroe Islands.
''Far far away, behind the world's mountains, far from countries…
''Our expedition boat Valiente is a 70 foot steel boat designed to withstand tough arctic conditions, but with comfort and high standard along the way. She sails very well, especially when it's windy! There is a lot of space outside for sailing and staying on deck. Inside, the boat has ample space in the lounge and in the wheelhouse, and a well-equipped galley. The boat has 6 cabins, is very well equipped and gives us much freedom and flexibility.'' (SeilNorge)
From design to naval architecture and construction engineering, all was done by our team. Great attention was paid for the requirements of navigating in tough waters of the northern seas. We are so proud to see that our design of SY Valliante is fulfilling people's dreams of travelling and exploring these special places of the world.