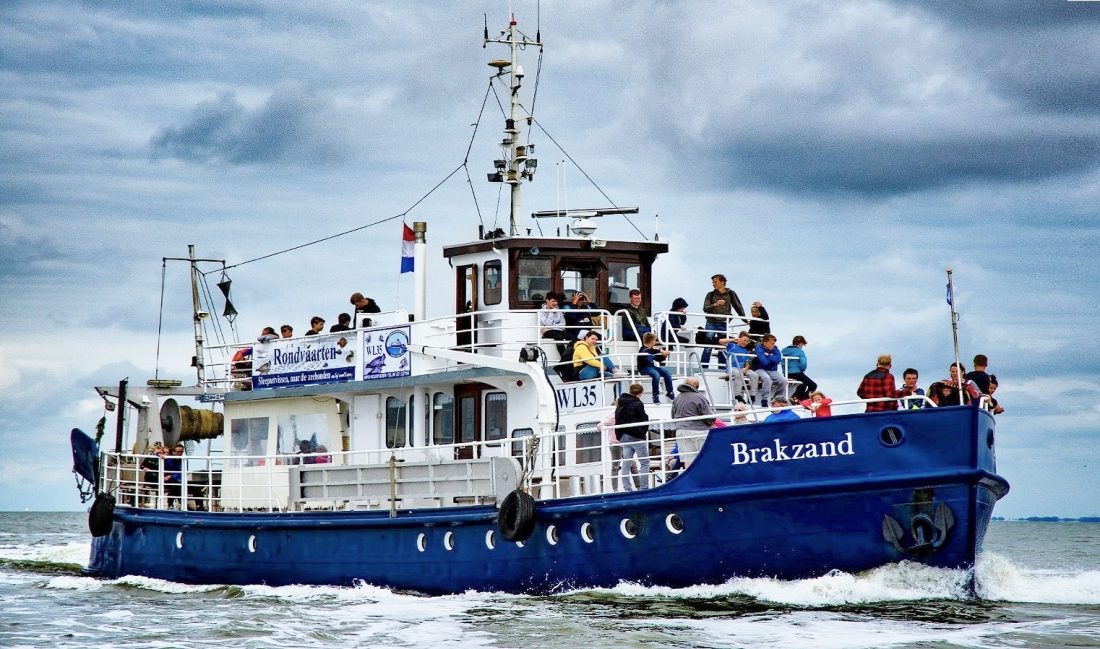 The story of Brakzand
At 2pm Brakzand departs from the old harbor in Nes for a tour in the area of the Wadden Islands of Holland, under Ameland and Terschelling. After a site spotting of the seals on the sandbanks, a fishing net is thrown into the sea…Nowadays Brakzand is enjoying marine life observation and recreational fishing trips.
''The sea lives! Explore the sea, inhale the salty air and enjoy the sun and the tranquility…
The tourists have the opportunity to admire the sea creatures up close … afterwards everything is thrown back into the sea alive and well. But this was not the originally purpose for which the Brakzand was designed and build. The ship is a normal passenger ship constructed almost 100 years ago to serve as a ferry to and between the Wadden Islands. Having her place in the history of the area, Brakzand became much loved by the communities that she served. So when we were asked to assist with our engineering expertise to a major repair & maintenance operation of replacing the underwater shell and bottom of the Brakzand we were trilled to get on board.
There is no better example of combining old and new techniques that this job we did here. We scanned the 100 years old body with a high performance 3D laser scanner, brought it to the virtual world of the 3D modelling, applied modern construction and engineering methods and delivered CNC cutting files and construction drawings to the yard where everything was then cut, assembled and put together at SRF Shipbuilding facilities in Harlingen, Holland.
And there she is, back on home waters, enjoying the sea and the adventures again…many more years from now we hope!