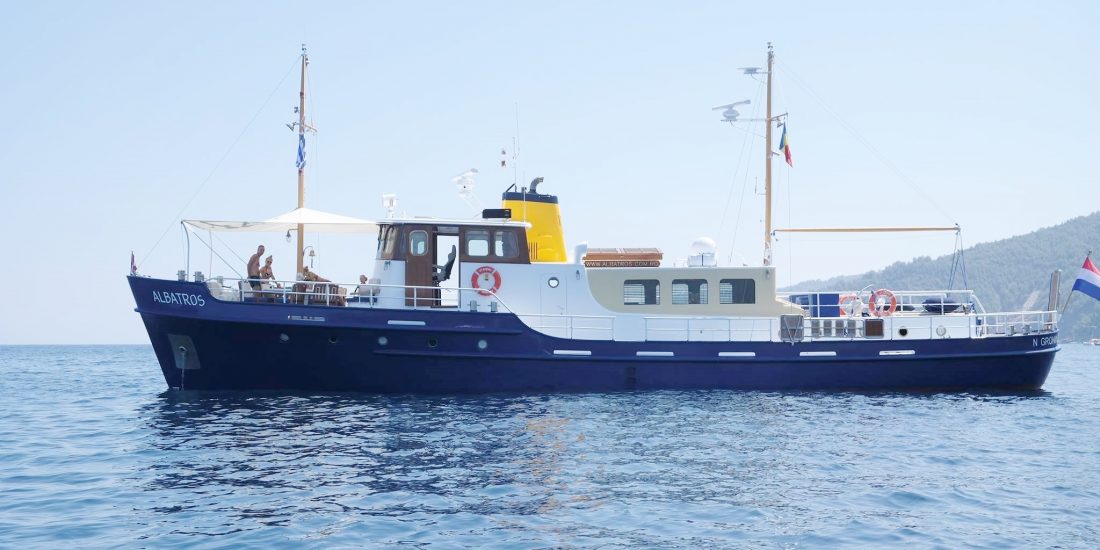 The story of Albatros
Designers can create extraordinary out of normalcy, they can clearly communicate ideas by the manipulation of lines and by playing with the available space.
She first saw the sea in 1953, conceived on the design board of H.W. de Voogt in Haarlem, Holland and constructed by Schouten Scheepsbouw. She was designed with a specific role in mind, for service of the Dutch Customs, proudly accomplishing her duties along the decades until her retirement. But the destiny reserved her a surprise, when a private person thought that there could be more than meets the eye. And so a beautiful journey of transformation begun.
''Designers can create extraordinary out of normalcy…
After crossing the Europe from Holland to Romania, she ended up back on the design boards…this time on our design boards, where we had the challenge to re-design her into a luxury private yacht. So we did our work, the result being a beautiful classic design with modified deck and added new structural parts for new interior accommodation. The design featured a completely new Interior in exquisite mahogany finish as well as new systems and outfitting. The construction work then followed, by the enthusiastic team of craftsmen that the owner put together inside Damen-Galati facilities, under our supervision as well as the new owner's.
Named Albatros, she can now be spotted along the Black Sea and sunny Eastern Mediterranean coasts.